Show notes
Brock McGinnis, CTS is the vice president of sales and operations at Mississauga, ON's Nationwide Audio Visual. McGinnis is well known in the audiovisual industry for his 20-year tenure leading the highly regarded integration division of Westbury National. A frequent contributor to AV conferences, publications, podcasts and social media, he has served on the Board of the Music Industries Association of Canada as well as InfoComm and AVIXA committees and councils in the U.S. In 2017 McGinnis became the first Canadian inducted into the System Contractor's Hall of Fame.
Nationwide Audio Visual has been family-owned and operated since 1962. Initially focused on selling educational technologies to schools and universities, Nationwide now offers a broad range of AV and communications systems and services to businesses, governments, institutions and the construction industry.
Links mentioned in this episode:
Hosts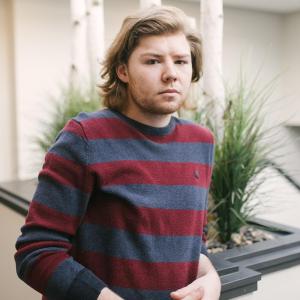 Andrew Leyenhorst
Andrew Leyenhorst is the Assistant Editor for NWC publications, Professional Sound and Professional Lighting & Production and related online channels. He is an honours graduate of the Ontario Institute of Audio Recording Technology. Andrew has extensive experience in record production and engineering, live sound and television production. He is a veteran musician, songwriter, arranger and teacher.
View episodes
Guests