Show notes
Sam Guaiana is a producer, mixer, and songwriter from Toronto, Ontario. Armed with a focus on rock and pop production, Sam has worked on countless songs, helping to develop the sound of many artists and bands across both North America and around the globe.
Sam's extensive collection of work displays a steady focus on both production and arrangement, along with a dedication to the artists' intent and vision throughout the process. His creativity and assiduous work ethic is evident on projects such as Silverstein's JUNO-nominated album "A Beautiful Place To Drown".
Links mentioned in this episode:
---
This podcast is hosted by ZenCast.fm
Hosts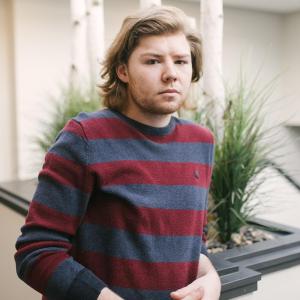 Andrew Leyenhorst
Andrew Leyenhorst is the Assistant Editor for NWC publications, Professional Sound and Professional Lighting & Production and related online channels. He is an honours graduate of the Ontario Institute of Audio Recording Technology. Andrew has extensive experience in record production and engineering, live sound and television production. He is a veteran musician, songwriter, arranger and teacher.
View episodes
Guests